Insurance Diversity Surveys & Reports
Current Surveys and Archive
In September 2021, Senate Bill (SB) 655 authored by Senator Steven Bradford and sponsored by California Insurance Commissioner Ricardo Lara was signed by California Governor Gavin Newsom. SB 655 furthers the mission of the California Department of Insurance's (Department) longstanding & nationally recognized program that advances diversity, brings greater transparency, and opportunities between the nation's largest insurance market and businesses owned by women, LGBTQ+ people, veterans, disabled veterans and historically underrepresented people. Effective January 1, 2022, SB 655 builds upon existing statute under California Insurance Code section 927 et seq. by expanding reporting requirements for underrepresented groups on insurance company boards; requiring insurance companies to submit their governing board policy statement or measurable goals to the Insurance Commissioner and lowering the existing California premium reporting threshold for insurance companies' reporting their board and supplier diversity data.
These first-in-the-nation insurance Diversity Surveys collect and publicly disseminate critical information about the state of diversity in the insurance industry. Company disclosures generate transparency of  procurement through diverse suppliers, and the diversity of their corporate boards. CDI believes "What Gets Measured, Gets Done." The mere act of asking insurance companies these questions, plants the seed of change. The data analysis has shown tremendous progress. Since 2012, survey results indicate a 233% increase in diverse spend by California insurers with diverse businesses, from $930 million to $3.1 billion in 2021.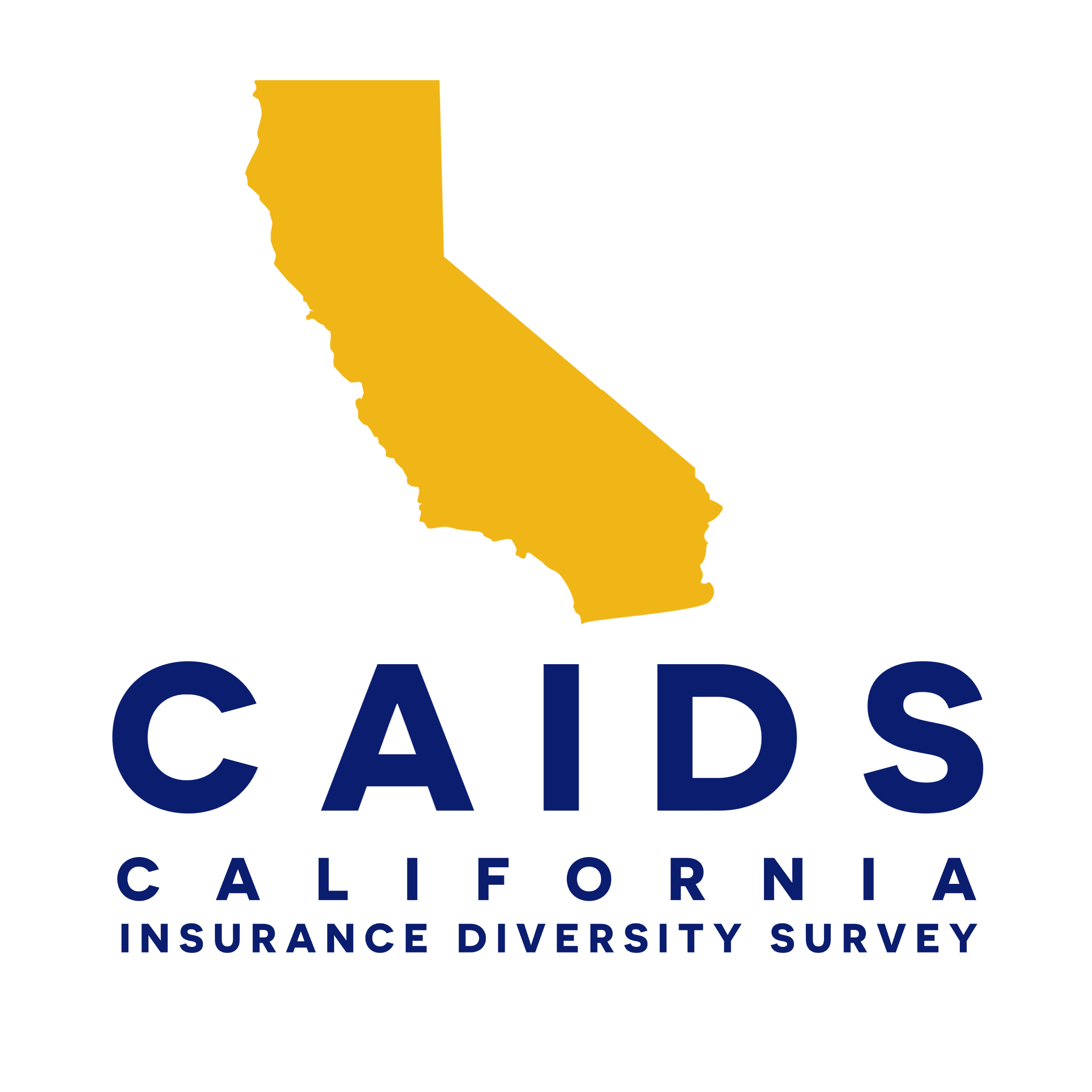 The 2024 California Insurance Diversity Survey administration will commence in Spring of 2024. Additional information will be communicated in early 2024. 

The 2022 California Insurance Diversity Survey Results are live!  

The results portal offers you a convenient way to access survey results based on specified selection criteria. Are the results what you expected?

The (CAIDS) mandates participation from admitted insurance companies with written California premiums of $100 million or more ($75 million or more as of January 2022) to submit a report with information regarding their supplier and governing board efforts.

Note: All data is self-reported by the respondents and is not verified by the Initiative; all data provided via the Insurance Diversity Survey Portal is a direct result of the data contained in the reports.
Diversity Survey Fact Sheets
Facts at a Glance
General Fact Sheet | African American | American Indian | Asian Pacific Islander | Hispanic-Latino | LGBT | Veteran/Disabled Veteran | Women