Contact Us

We can answer questions about your policy and assist with issues you are having with auto, home, health, commercial, or other types of insurance.
Call our consumer hotline
Need to chat online or file a complaint? Get started here
Have a general question or concerns? 
Information for agents and broker
Los Angeles Office
300 South Spring Street, 14th Floor
Los Angeles, CA 90013
Main line: 213-346-6464

Sacramento Office
300 Capitol Mall, 17th Floor
Sacramento, CA 95814
Main line: 916-492-3500
Schedule a meeting or request the Commissioner's participation at an upcoming event. Please click the green scheduling icon below to visit CDI's interactive scheduling contact page.
If you believe you are a victim of insurance fraud or have information concerning suspected insurance fraud please contact our Fraud Division.
Those requestion information related to the Public Records Act should direct correspondence to the Legal Division. 
Guidelines for Accessing Public Records
Contact our Communications and Press Relations Branch.
Companies wishing to do business in California and existing companies seeking approval of corporate transactions should direct correspondence to the Corporate Affairs Bureau. We recommend you contact the department with any questions prior to submitting your application.
The Ombudsman's primary function is to ensure the Department provides the highest level of customer service to our consumers, insurers, agents, brokers, and public officials. The Ombudsman is responsible for ensuring that complaints about the Department staff or actions receive full and impartial review.
Webmaster
For technical questions or problems regarding this website, please contact our webmaster.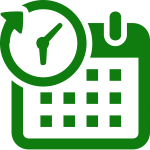 Questions? Email EBHQ Reporting Services at: fraud@insurance.ca.gov
View our regional offices.
California Department of Insurance, Legal Division
Government Law Bureau
300 Capitol Mall, Suite 1700
custodianofrecords@insurance.ca.gov

cdipress@insurance.ca.gov
916-492-3566
Web link: https://www.insurance.ca.gov/0400-news/

If you have any questions about our admission process, please contact us by mailing your questions to:
California Department of Insurance
Corporate Affairs Bureau
1901 Harrison Street, 6th Floor
Oakland, CA 94612 or by emailing the Corporate and Regulatory Affairs Branch: CAB-SF-Intake@insurance.ca.gov. 
California Department of Insurance 
Office of the Ombudsman
300 Capitol Mall, Suite 1600
Sacramento, CA 95814
Phone: 916-492-3545
Fax Number: 916-492-3649
Email: ombudsman@insurance.ca.gov