Investigation Division Special Investigator Careers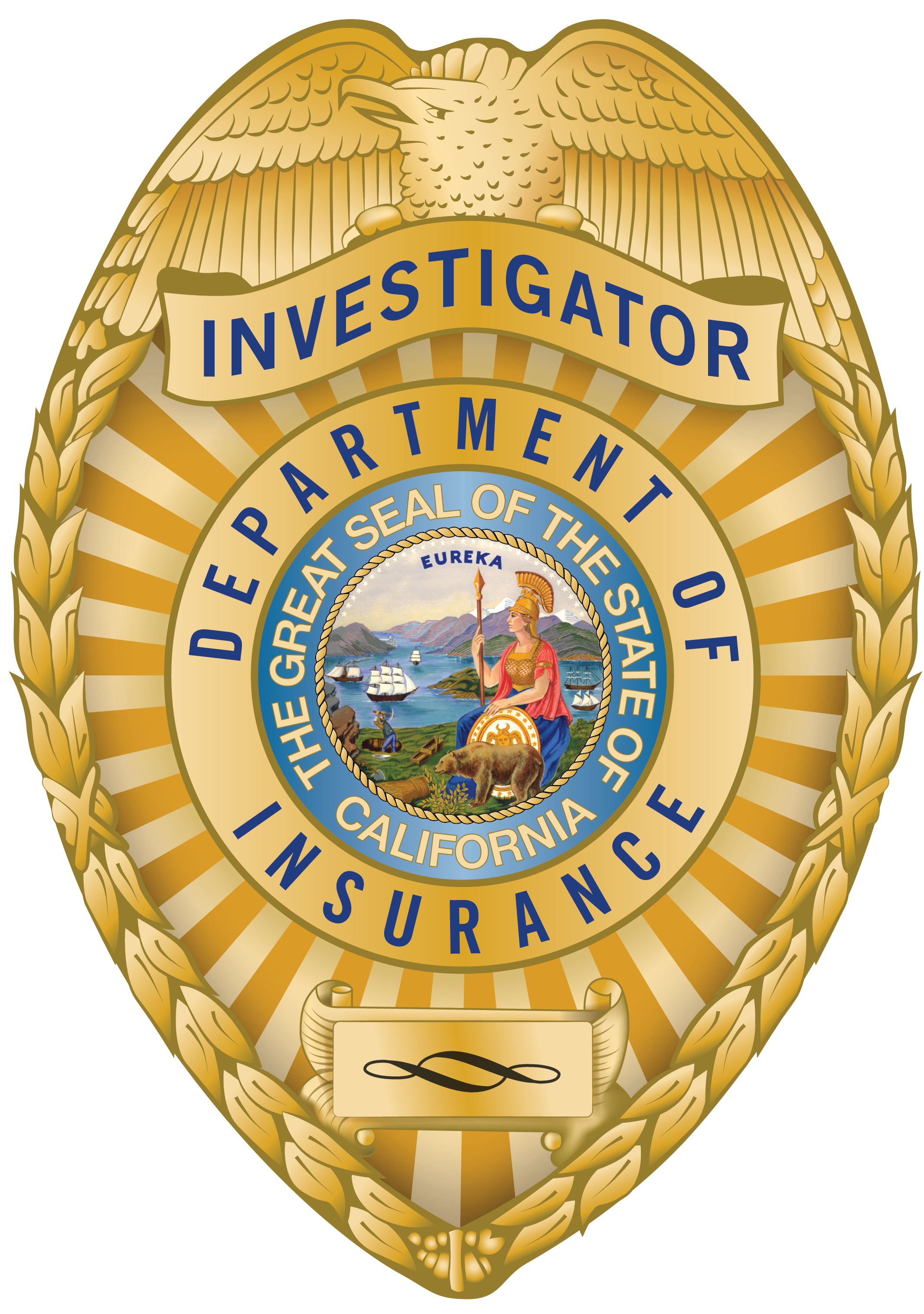 The California Department of Insurance, Enforcement Branch is hiring the best and the brightest college graduates and current or retired law enforcement officers to join our team of Special Investigators. 
Since 1936, the primary objective of the Investigation Division is consumer protection through the enforcement of the California Insurance Code and other laws relating to persons and businesses, licensed or unlicensed, who are engaged in the business of insurance. Special Investigators within the Investigation Division are designated under California Penal Code §830.11 as officers of the state authorized to exercise limited peace officer powers, such as arrests and the execution of search warrants, upon completion of a Penal Code §832-Arrest course. Special Investigators are highly trained, non-peace officers who conduct administrative and criminal investigation, testify in court and work with local, state and federal law enforcement agencies to prosecute offenders. Case priorities include violations of law related to Insurance Premium Theft, Bail Industry Misconduct, and Senior Citizen Abuses, just to name a few. In addition, Special Investigators provide outreach and training to the public and private sector to raise awareness of insurance fraud and the impact of these crimes. During these many years of protecting California consumers, the Investigation Division has had countless successes including disciplinary actions leading to fines and insurance license revocations, as well as countless arrests leading to convictions and incarcerations.
The Enforcement Branch offers positions statewide within seven regional offices, alternative work schedules, a CalPERS retirement, health/dental/vision benefits, unique training opportunities and a variety of case assignments.
Steps To Apply
Apply: Complete the California State Examination / Employment Application Form 678
Frequently Asked Questions
1. Where is the CDI Investigation Division located?

The CDI Enforcement Branch, Investigation Division is headquartered in Sacramento and has seven regional offices located throughout the State of California.

2. What does the selection process for the CDI, Enforcement Branch Investigator classification entail?

The selection process is outlined below.

Log-in to your CalCareer Profile and Take the Self-Assessment Exam.
Search for your opportunity and apply.
Interview.
Background Investigation.
Executive Interview.
Human Resources Management Division Clearance.
Start Date as a Probationary Employee.
Penal Code §832- Arrest Course, if required.

Not all candidates will progress through all stages of the selection process. Continuation is contingent upon an applicant's qualifications, assessment scores, and suitability for employment as evaluated and determined at various stages of the selection process.

3. As a Special Investigator, do I have to attend a Police Academy?

Completion of a Regular Basic or Specialized Police Academy is not a requirement for the Special Investigator classification.

The minimum training requirement is completion of a Penal Code §832- Arrest Course, and the department will sponsor a new hire through the training course, if the training requirement has not yet been satisfied.

4. As a Special Investigator, am I required to carry a firearm?

No, CDI Special Investigators are not sworn peace officers and do not train with or utilize firearms in the course of their duties.

 
See Your Future With Us
Fighting Insurance Fraud, Protecting Consumers!
For questions regarding Special Investigator positions with the Investigation Division, please contact a recruiter.