Climate Insurance Working Group Members
With California communities increasingly exposed to climate change-related threats, Commissioner Ricardo Lara wrote the nation's first climate insurance law to explore innovative strategies that reduce the risk. He has appointed a working group of environmental advocates, researchers, and insurance experts that will make recommendations to reduce the threat from wildfires, floods, mudflows, urban high heat, sea-level rise and other issues facing our state. While other nations have used insurance markets to address climate impacts, California is the first U.S. state to consider innovative ideas, insurance policies, and risk transfer mechanisms.
---
Butch Bucani, United Nations, Principles for Sustainable Insurance Initiative

Butch Bacani leads UN Environment's Principles for Sustainable Insurance Initiative (PSI). The PSI serves as a global framework for the insurance industry to address environmental, social and governance issues; as risk managers, insurers and investors;and a global initiative to strengthen the industry's contribution to building resilient, inclusive and sustainable communities and economies.
Butch leads PSI activities supporting the UN Sustainable Development Goals, Paris Agreement on Climate Change, Sendai Framework for Disaster Risk Reduction, and the Financial Stability Board's climate risk disclosure recommendations (TCFD). He co-led the development of the first-ever global sustainability guide for insurance underwriting, led the creation of the Insurance Industry Development Goals for Cities, forged the PSI's partnership with the world's microinsurance community, and co-led the creation of UN Environment's Sustainable Insurance Forum for regulators. Butch is involved in the InsuResilience Global Partnership, Vulnerable 20 Group of Finance Ministers, Sustainable Blue Economy Finance Initiative, the UN Secretary-General's Climate Resilience Initiative, and the Insurance Development Forum. He has shaped global insurance industry commitments, guidance and initiatives to address climate change, disaster risks, tobacco risks, illegal fishing and plastic pollution; to protect World Heritage Sites; and to develop sustainable insurance roadmaps. Butch has authored pioneering studies on sustainable insurance and responsible investment.
Jorge Ramos, Associate Director, Jasper Ridge Biological Preserve, Stanford University

Dr. Jorge Ramos earned a PhD at Arizona State University, focusing his research on freshwater and coastal environments and quantifying the potential for greenhouse gas emissions of carbon dioxide , methane , and nitrous oxide from constructed wetlands. Prior to starting his position at Stanford University, Dr. Ramos was the Manager of the Blue Climate team in the Center for Oceans at Conservation International in Washington D.C., a role in which he helped develop, implement, and manage coastal community conservation projects and teams worldwide. 
Starla Yeh, Director, Policy Analysis Group, Climate and Clean Energy Program

Starla Yeh focuses primarily on climate policy, especially the formulation of standards for carbon pollution from power plants. She previously worked at NRDC's Center for Market Innovation, where she modeled the effects of emission standards on the nation's coal-generation fleet and explored strategies making our energy systems more efficient. Prior to joining NRDC, she worked in the Insurance-Linked Securities group at Swiss Re Capital Markets.
Raghuveer Vinukollu, Munich Re

Raghuveer Vinukollu is a Natural Catastrophe Solutions Manager at Munich Reinsurance America, Inc. He is a member of the Strategic Products team and leads the Flood Insurance strategy for Munich Re in the US. His responsibilities include development of innovative products designed to cover various natural catastrophe exposures, either through traditional reinsurance structures or private label approaches.
Louis Blumberg, Principal of Blumberg West Consulting

Louis Blumberg works in California and Europe to advance climate policies that reduce greenhouse gas emissions and help society prepare for the escalating impacts of climate change. Previously, Louis was the Director for Climate Change at The Nature Conservancy California Chapter, working on natural climate solutions to avoid emissions from forests, farms, ranches, and wetlands. In addition, Louis served on the Technical Advisory Group to the Governor's Office of Planning and Research, as a member of the Integrated Climate Adaptation and Resilience Program, and as deputy director of external affairs for the California Department of Forestry and Fire Protection.
Carolyn Kousky, Executive Director, Risk Management and Decision Processes Center, Wharton School of the University of Pennsylvania

Dr. Carolyn Kousky is Executive Director at the Wharton Risk Management and Decision Processes Center at the University of Pennsylvania, where she also directs the Policy Incubator. Dr. Kousky's research has examined multiple aspects of disaster insurance markets, the National Flood Insurance Program, federal disaster aid and response, and policy responses to potential changes in extreme events with climate change. She has published numerous articles, reports, and book chapters on the economics and policy of natural disasters and disaster insurance markets, and is routinely cited in media outlets including NPR, The New York Times, The Washington Post, Fortune, CBS News, and Business Insurance, among others. She is the recipient of the 2013 Tartufari International Prize from the Accademia Nazionale dei Lincei. Dr. Kousky was a member of the National Research Council Committee on Analysis of Costs and Benefits of Reforms to the National Flood Insurance Program and is a visiting Fellow at Resources for the Future.
Katelyn Roedner Sutter, Manager for U.S. Climate, Environmental Defense Fund

Katelyn Roedner Sutter focuses on advancing policies that establish and implement long-term greenhouse gas emission reductions and improve local air quality. She was directly involved in California's cap-and-trade program extension in 2017. Prior to her role leading EDF's efforts, Katelyn worked in the San Joaquin Valley with environmental justice and faith communities on local air quality and land use issues.
Lloyd Dixon, Senior Economist at the RAND Corporation and Director of RAND's Center for Catastrophic Risk Management and Compensation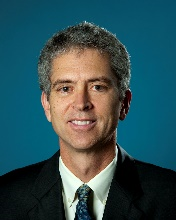 Lloyd Dixon is a Senior Economist at the RAND Corporation and Director of RAND's Center for Catastrophic Risk Management and Compensation. He has expertise on insurance, compensation, and liability issues.  Dr. Dixon has completed a number of studies on the National Flood Insurance Program, most recently examining the cost and affordability of flood insurance in New York City.  He has written on wind insurance markets along the Gulf Coast and examined the impacts of wildfire risk on the homeowners insurance market for California's Fourth Climate Change Assessment.  He is currently examining the insurance practices of state and local government regarding public buildings and was recently appointed to the governing board of California Earthquake Authority.  
Kristen Pawling, Sustainability Program Director, Los Angeles County Chief Sustainability Office

As Sustainability Program Director, Ms. Pawling is overseeing the climate, air quality, housing, land use, and transportation policy areas. Previously, she advocated on climate and urban planning issues at the Natural Resources Defense Council and served in the Chair's Office at the California Air Resources Board. Kristen earned a Bachelor of Arts degree in geography and environmental studies and a Master of Urban and Regional Planning degree from UCLA.
Serena Sowers, Vice President, Public Sector Solutions North America, Swiss Re

Serena Sowers is a Vice President and Senior Client Manager in Swiss Re's Public Sector Solutions division, based in Washington, DC. Public Sector Solutions works to build a more resilient society by creating effective responses to major global challenges, including natural catastrophes, climate change, healthcare, food security, infrastructure, credit, and longevity. Serena works with government entities at the sovereign and sub-sovereign levels to identify risks and develop customized risk transfer solutions. Serena is passionate about building strong and resilient communities by enabling individuals, governments, and businesses to recover and respond to shocks and stressors.
Prior to working at Swiss Re, Serena worked as a management consultant for over a decade, serving as a trusted advisor for governments, non-profits, and Fortune 500 companies across industries. She has spent her career focused on enabling government entities to best meet their constituent needs.
Sona Mohnot, Greenlining

Sona Mohnot is a Senior Policy Analyst and Program Manager at the Greenlining Institute, a racial and economic justice public policy organization based in Oakland. Growing up in New Orleans, she experienced the environmental injustices that communities of color faced after disasters like Hurricane Katrina and the B.P. oil spill. Sona joined the Environmental Equity team at Greenlining in 2016 to focus on advancing equitable climate adaptation and resilience strategies for communities hit first and worst by climate disasters. She serves as a technical advisory council member on the Integrated Climate Adaptation and Resilience Program in of the Governor's Office of Planning and Research.
Michelle Passero, The Nature Conservancy

Michelle Passero is the Climate Change Program Director for The Nature Conservancy, California office. She has extensive experience working in land conservation and environmental law and policy. Currently, Ms. Passero is leading The Nature Conservancy's climate policy efforts to ensure successful implementation of California's landmark climate policies. Ms. Passero's recent work includes projects in Merced County, California, developing Greenhouse Gas project standards published by the World Resources Institute and World Business Council for Sustainable Development.
Kathy Baughman McLeod, Director, Adrienne Arsht-Rockefeller Foundation Resilience Center at the Atlantic Council

Kathy Baughman McLeod, Director, Adrienne Arsht-Rockefeller Foundation Resilience Center at the Atlantic Council, where she leads the Center's strategy to reach one billion people worldwide with resilience solutions to the challenges of climate change, migration, and security by 2030. Baughman McLeod is the former Global Environmental; Social Risk Executive for Bank of America, where she led the Banks environmental and social risk policy work including climate risk disclosure efforts. In her prior role as managing director, Climate Risk; Resilience, for the Nature Conservancy, Baughman McLeod led a global team focused on using natural infrastructure to reduce storm and flood risk.
Michael Lynes, Audubon Society Director of Public Policy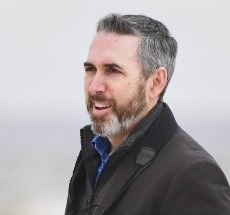 Michael Lynes is the Director of Public Policy for Audubon California, the state office of the National Audubon Society. He joined Audubon California in 2014 to lead its efforts on statewide policy, focusing on issues related to water management, habitat and biodiversity conservation, and climate change. Michael served as the Conservation Director for the Golden Gate Audubon Society from 2008 until 2012 and as its Executive Director in 2013. From 2004 to 2005, Michael was an associate at the law offices of Andrew L. Packard, where he practiced environmental and water law. Prior to law school, Michael was a biologist with Point Blue Conservation Science.
Dan Firger, Co-Founder, Great Circle Capital Advisors

Daniel Firger is a leader in climate change and sustainable finance, having most recently managed global programs in these areas at Bloomberg Philanthropies, where he also advised Michael R. Bloomberg in his role as Chairman of the Financial Stability Board Task Force on Climate-related Financial Disclosures (TCFD).
 
Rex Frazier, President, Personal Insurance Federation of California
Rex Frazier represents PIFC's member companies before the California State government and provides advice on legislative, regulatory, litigation and political matters. He previously held the position of Vice President General Counsel of PIFC. Prior to joining PIFC, Mr. Frazier was an attorney in Los Angeles with the law firm of Pillsbury Madison Sutro, focusing on insurance and banking issues. Mr. Frazier previously served as Deputy Insurance Commissioner with the California Department of Insurance as well as legislative staff in the California State Assembly.