Insurance Diversity Surveys & Reports
Current Surveys and Archive
In 2019, Commissioner Ricardo Lara sponsored Senate Bill (SB) 534 (Bradford) which was signed into law. SB 534 enacted the supplier diversity survey; expanded the definition of "Diverse Businesses" to include LGBT and veterans; and formally codified the governing board diversity survey, and Insurance Diversity Task Force. (California Insurance Code Section 927 et seq.)
The California Department (CDI) of Insurance began requesting insurance companies participation in a baseline survey to assess insurer diversity practices in 2011. All admitted insurers that wrote in excess of $100 million in California premiums, for experience year 2010, were encouraged to report. CDI continues to administer  surveys designed to measure the progress of Insurer supplier and governing board diversity practices.
These first-in-the-nation insurance Diversity Surveys collect and publicly disseminate critical information about the state of diversity in the insurance industry. Company disclosures generate transparency of  procurement through diverse suppliers, and the diversity of their corporate boards. CDI believes "What Gets Measured, Gets Done." The mere act of asking insurance companies these questions, plants the seed of change. The data analysis has shown tremendous progress. Since 2012, survey results indicate a 93% growth total dollars that California insurers spend with diverse businesses from $930 million to $1.8 billion.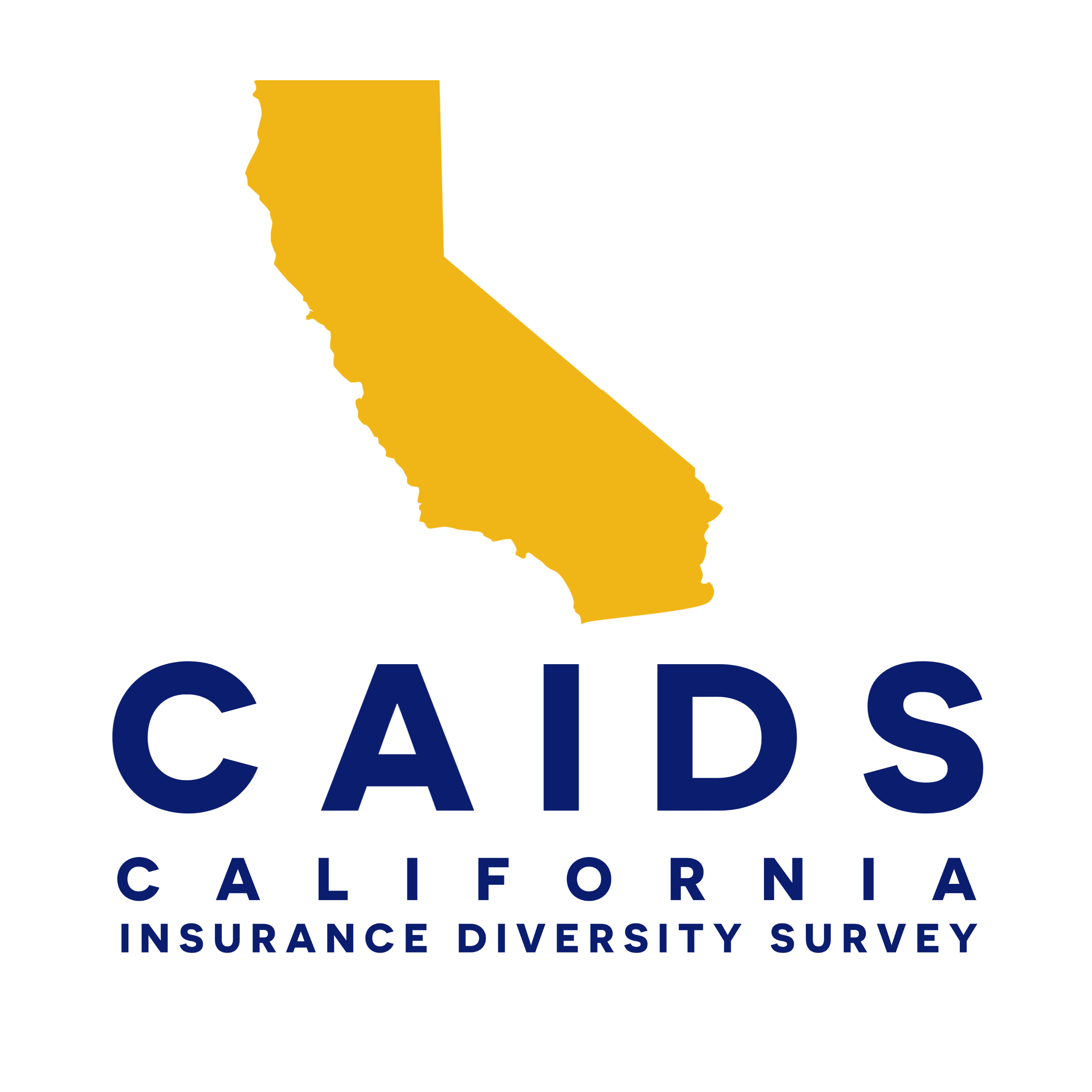 The California Insurance Diversity Survey (CAIDS) mandates participation from admitted insurance companies with written California premiums of $100 million or more to submit a report with information regarding their supplier and governing board efforts.
Reporting Notifications are scheduled to be sent in April to the Government Relations contact on file with the Department. For more information, please contact us at CA.IDS@insurance.ca.gov

. 

UPDATE: Due to the ongoing developments surrounding the COVID-19 public health emergency that has resulted in unforeseen delays for insurance companies, California Insurance Commissioner Ricardo Lara is granting an automatic extension for all insurance companies that will be subject to the reporting requirements pursuant to California Insurance Code section 927 et seq. This will extend the original reporting due date of July 1, 2020 to the new due date of July 31, 2020. All surveys must be completed and submitted by 11:59 PM (PST) on July 31, 2020. 
Insurance Diversity Survey Portal - The portal offers you a convenient way to access survey results based on specified selection criteria. For a summary of the most recent survey results, you may view the Supplier Diversity results presentation.
Important Note: All data is self-reported by the respondents and is not verified by the Initiative; all data provided via the Insurance Diversity Survey Portal is a direct result of the data contained in the reports.

Surveys and  Resources
2018 MIDS | 2017 MIDS | 2016 MIDS | 2015 Supplier Diversity | 2014 Governing Board Diversity | 2013 Insurance Supplier Diversity | 2011 Baseline Survey

Facts at a Glance
General Fact Sheet | African American | American Indian | Asian Pacific Islander | Hispanic-Latino | LGBT | Veteran/Disabled Veteran | Women