Bail Bonds
The California Department of Insurance (CDI) has regulated the bail bond business since the passage of the Bail Bond Regulatory Act in 1937. A bail bond is a surety bond, which is posted by a bail bond company to the court as a guarantee for an arrestee's appearance at all court dates. The court will release an arrestee from detention upon posting of the bail bond. Bail bonds are underwritten and issued by licensed bail agents which act as the appointed representatives of licensed surety insurance companies.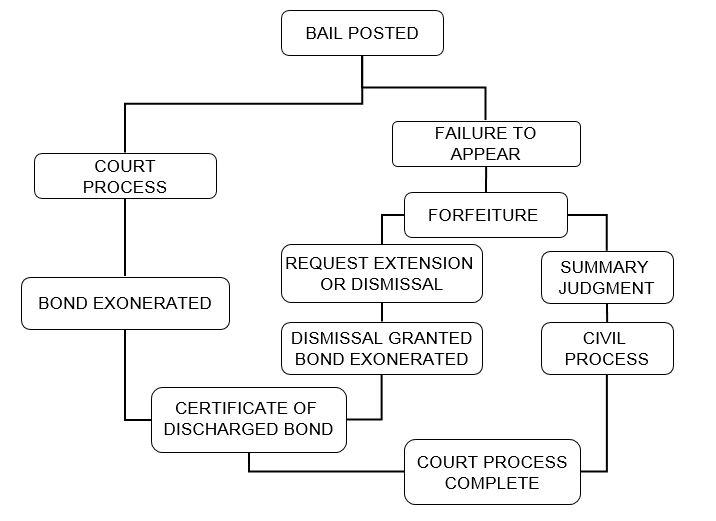 Report on California's Bail System
Insurance Commissioner Dave Jones issued the following report on the bail system in California following a public hearing held on January 31st 2017:
Bail Laws and Regulations
Generally, the laws regulating bail in California include:
Bail Schedules
Bail schedules are regulated by individual counties.  The judges in each county adopt a countywide bail schedule that sets bail based on the requirements that apply to that jurisdiction. You must contact the court where a case is filed to get local bail information for that court.
Bail Forfeitures
The County Counsel's Office in each individual county is responsible for collecting bail bond forfeiture debts.  You must contact the County Counsel's Office where a case is filed to get bail forfeiture information.
Bail Agents
Currently, there are approximately 2,300 bail agents and organizations in California licensed by CDI.
Bail Violations
CDI's Enforcement Branch is responsible for investigating the activities of bail agents. Violation of the bail sections of the CIC and/or CCR can be alleged as a crime (felony or misdemeanor) pursuant to CIC 1814. CDI's Enforcement Branch collaborates with CDI's Legal Division to prosecute administrative cases and with District and City Attorneys to prosecute criminal cases.
Bail Bond Surety Companies
CDI's Rate Regulation Branch determines whether bail premium rates charged to consumers in California are fair. Each surety company must file rates with CDI and bail agents representing a surety must charge the same filed rates. The court determines the amount of the bond, and the cost to the consumer is most commonly ten percent of the total amount of the bond, plus actual, necessary, and reasonable expenses incurred in connection with the transaction.
Frequently Asked Questions
Can bail agents solicit business?
No.  Bail agents must be solicited for bail directly by the arrestee, the arrestee's attorney of record, or an adult friend or family member; bail agents may not solicit business. 
Is bail "rebating" legal?
Are bounty hunters licensed?
Yes. Bail fugitive recovery persons, or so-called "bounty hunters," are licensed in California beginning July 1, 2023 .

Bounty Hunders are required to maintain a policy of liability insurance that provides minimum limits of insurance of one million dollars ($1,000,000) for any one loss or occurrence due to either bodily injury or death, or property damage, or both.
Are premiums refundable?
No, unless the bailee is surrendered, then the bail fee is refundable minus administrative costs per

CCR Title 10 §2090

. 

Premiums are nonrefundable even if charges are dropped.
Is it legal to charge a renewal premium?
It is illegal to charge renewal premium beginning January 1, 2022 per

Penal Code 1276.1

.
When is collateral released?
Press Releases