Wildfires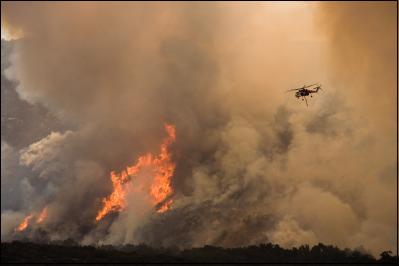 (FEMA/Andrea Booher)
Before:
Prevention and Preparedness - Learn about what you can do to reduce the risk of wildfire to your home, family, and property. What makes your home at risk and how can you reduce that risk by making preparations ahead of time?
During:
Safety and Survival - Find tips to remain safe and manage the chaos to take organized, effective action, once the fire has begun its approach.
After:
Claims and Loss Management - Discover prudent actions to follow to ensure your safety, reduce further property damage, avoid scam artists, and work with your insurance company.