Earthquakes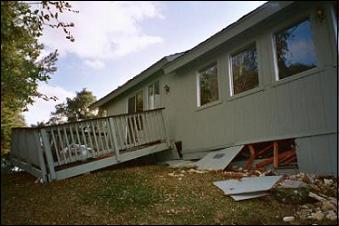 (FEMA/Dane Golden)
Mitigation and Safety:
Learn about the 7 steps to Earthquake Safety.
Earthquake Insurance:
Fire, homeowners, condo, and renters policies will not cover earthquake damages. Find out more on how to obtain this additional insurance and other pertinent information from the CA Department of Insurance and the California Earthquake Authority (CEA).
Educational Websites:
Earthquakes are happening almost daily in California. The possibility of a large scale earthquake is more likely with each passing day. The following are informative websites on earthquake research and activity.