Assemblymember Freddie Rodriguez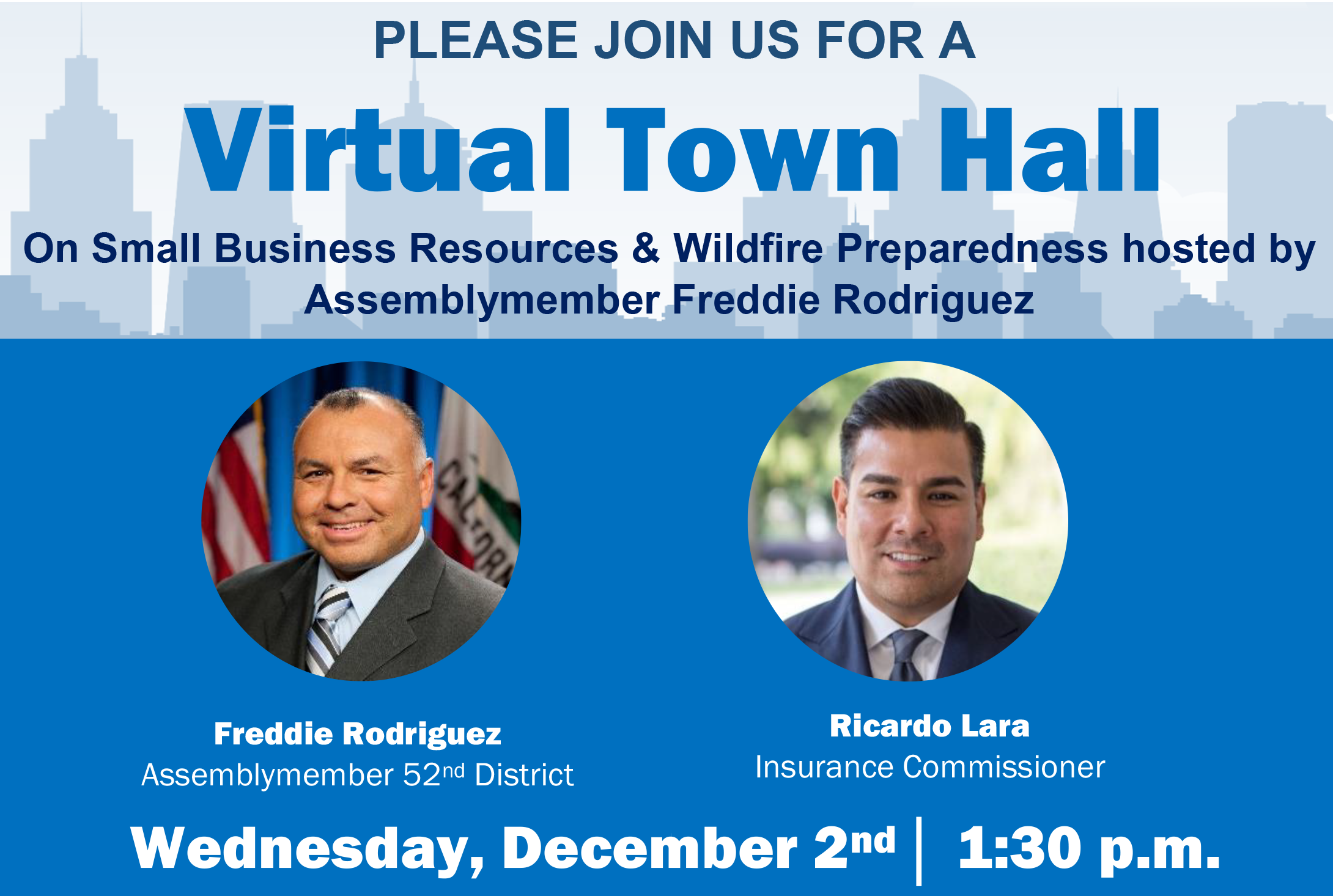 Dear Friends, 
Please join me and CA Insurance Commissioner Ricardo Lara for a virtual town hall on small business resources and wildfire assistance. With many communities experiencing evacuations, loss of homes and the continued threat of COVID-19, it is imperative for you to have the latest and most updated information on critical services and resources. 
Register in advance for this webinar: 
https://us02web.zoom.us/webinar/register/WN_OV97_itXRfWPZ2nyIxxYmA 
Please email your questions in advance and no later than 12:00 p.m. on Wednesday, November 25th. We will do our best to answer all emailed questions during the virtual town hall. For questions not addressed during the call, you will receive contact information for specialists who may be able to assist you directly.
Please submit your questions to crb@insurance.ca.gov with "Assemblymember Freddie Rodriguez" in the subject line. 
We look forward to a productive conversation! 
Assemblymember Freddie Rodriguez