Safer from Wildfires
Safer from Wildfires is an interagency partnership between Insurance Commissioner Ricardo Lara and the emergency response and readiness agencies in Governor Gavin Newsom's administration to protect lives, homes, and businesses by reducing wildfire risk.
 
With California experiencing devastating, climate change-intensified wildfires, homes and businesses need insurance they can rely on. Commissioner Lara is using every tool available to improve insurance for our communities. Drawing on the direct experience of first responders and the latest research on wildfires, the partnership created a consistent approach to reducing risk with a list of achievable and effective actions to help make existing homes and businesses safer from wildfires. The ultimate goal is protecting consumers by reducing wildfire risk in their communities, making insurance available and affordable for all Californians.
This "ground up" approach for wildfire resilience has three layers of protection — for the structure, the immediate surroundings, and the community — to prevent wildfires from catching and spreading to other homes and businesses in the neighborhood.
Commissioner Lara is working to increase available incentives for wildfire safety. Click here to view the list of insurance companies currently offering discounts.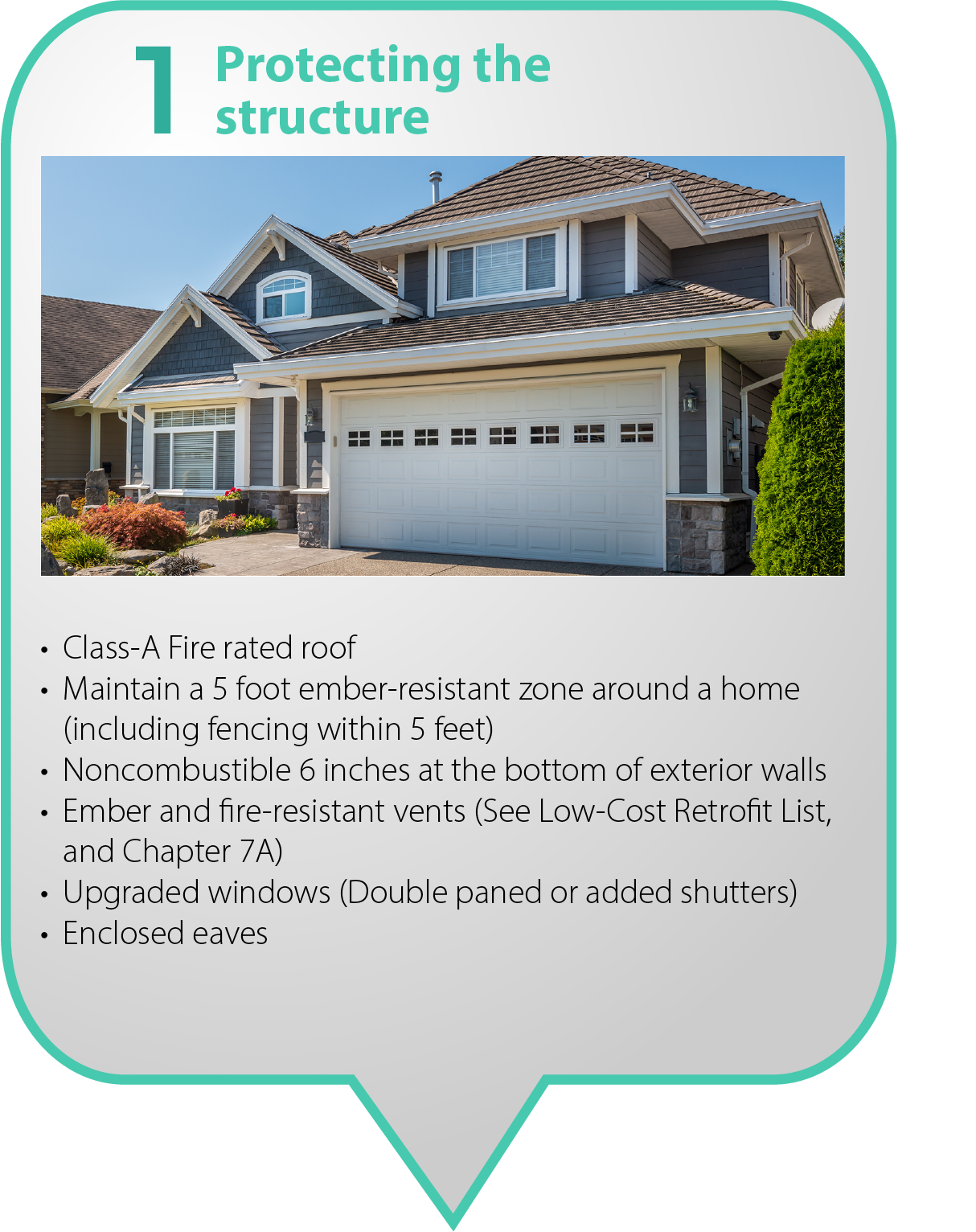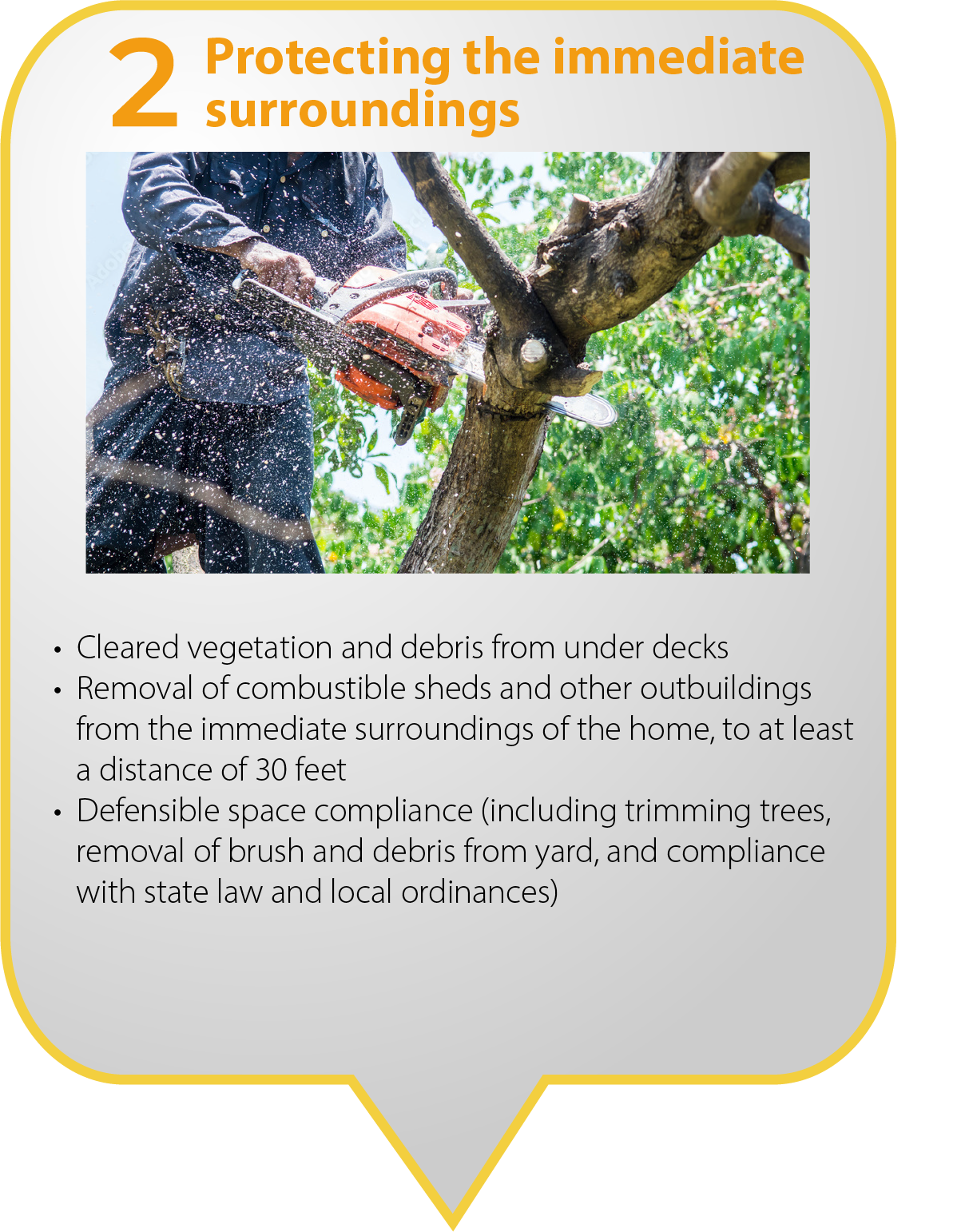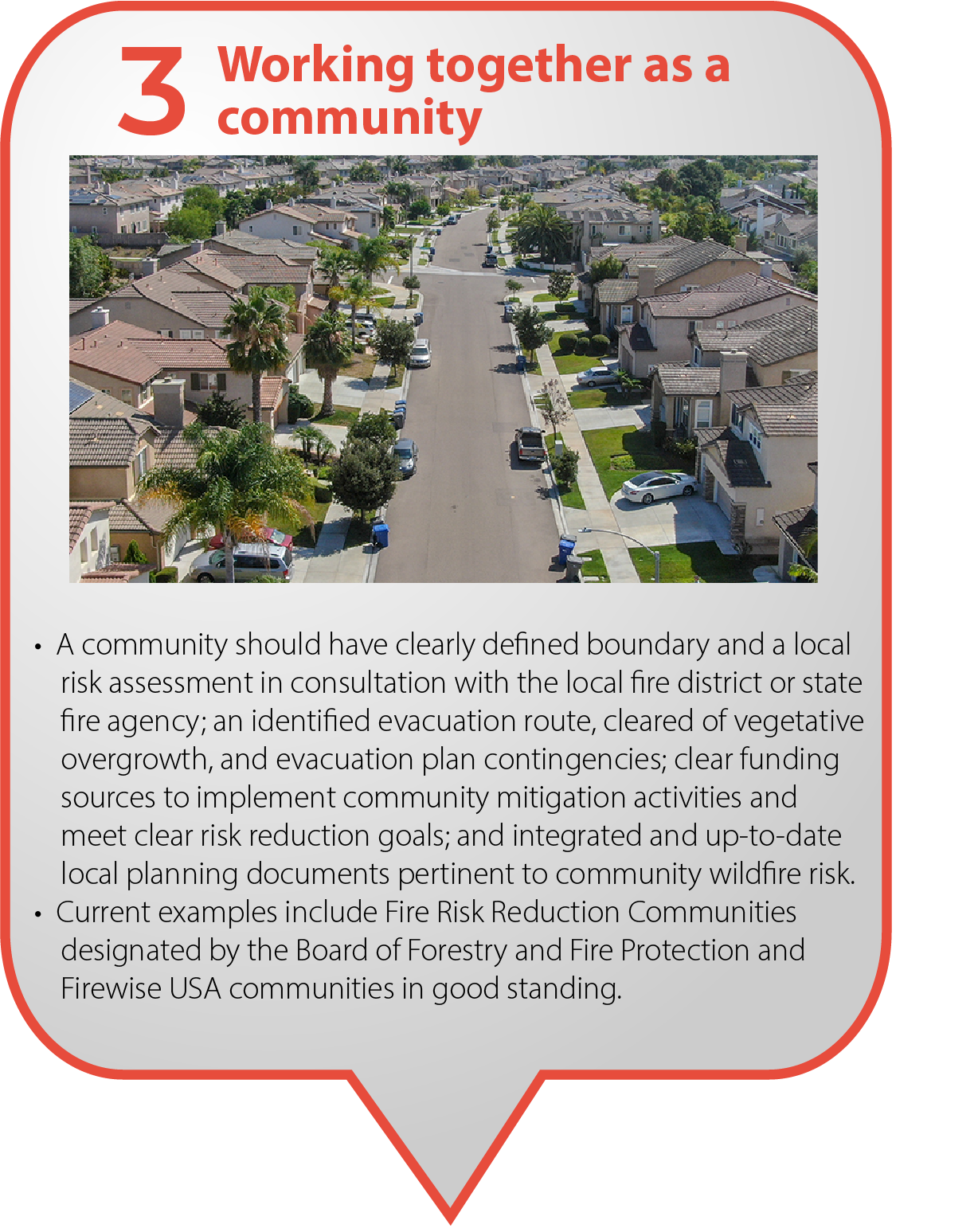 View the list of Fire Risk Reduction Communities designated by the Board of Forestry and Fire Protection.
Safer from Wildfires supports community safety through the nationally-recognized Firewise USA program.
Wildfire Mitigation Partnership Summary can be downloaded here.
One-page overview can be downloaded here.