Insurance Commissioner Dave Jones Announces AIG to Pay $15.6 Million Fine for Underreporting Workers' Compensation Payments
News: 2012 Press Release
For Release: June 7, 2012
Media Calls Only: 916-492-3566
Email Inquiries: cdipress@insurance.ca.gov
Insurance Commissioner Dave Jones Announces AIG to Pay $15.6 Million Fine for Underreporting Workers' Compensation Payments
Settlement to be paid to State's General Fund
Insurance Commissioner Dave Jones announced today that American International Group, Inc. (AIG) will pay California $15.6 million in penalties to settle allegations that its insurance companies underreported workers' compensation premiums over several decades. This sum is part of a $146.5 million settlement AIG reached with insurance regulators across the country in 2010 that was finalized and became effective on May 29, 2012. Under California law, the $15.6 million settlement will be paid directly to the State's General Fund.
"This important settlement is a significant win for California businesses and consumers and is the culmination of an extensive effort by insurance regulators across the country to investigate and ultimately correct serious issues of non-compliance by a major national commercial insurer. I would like to commend the hard work of my staff and the other insurance regulators across the country for their tremendous efforts in working to resolve the complex issues involved in this case and to reach an extremely positive conclusion," Commissioner Jones said. "This also represents an important win for all Californians during these tough economic times because the settlement dollars go straight into the state's General Fund. While the amount won't resolve all our budget challenges, every bit helps."
The settlement stems from allegations that AIG, under its former CEO, underreported workers' compensation premiums for many years so AIG could avoid paying its share of state residual market assessments and taxes. In most states, companies that sell workers' compensation insurance must fund pools that serve as insurers of last resort to cover injuries at businesses that pose high risks. Following those allegations, AIG's workers' compensation insurance competitors also sued, alleging that they paid states more than their fair share of assessments.
AIG will be monitored by the National Association of Insurance Commissioners multi-state working group for a 24 month period to assure future compliance with proper workers' compensation premium and data reporting and may be subject to additional penalties if any further non-compliance is found.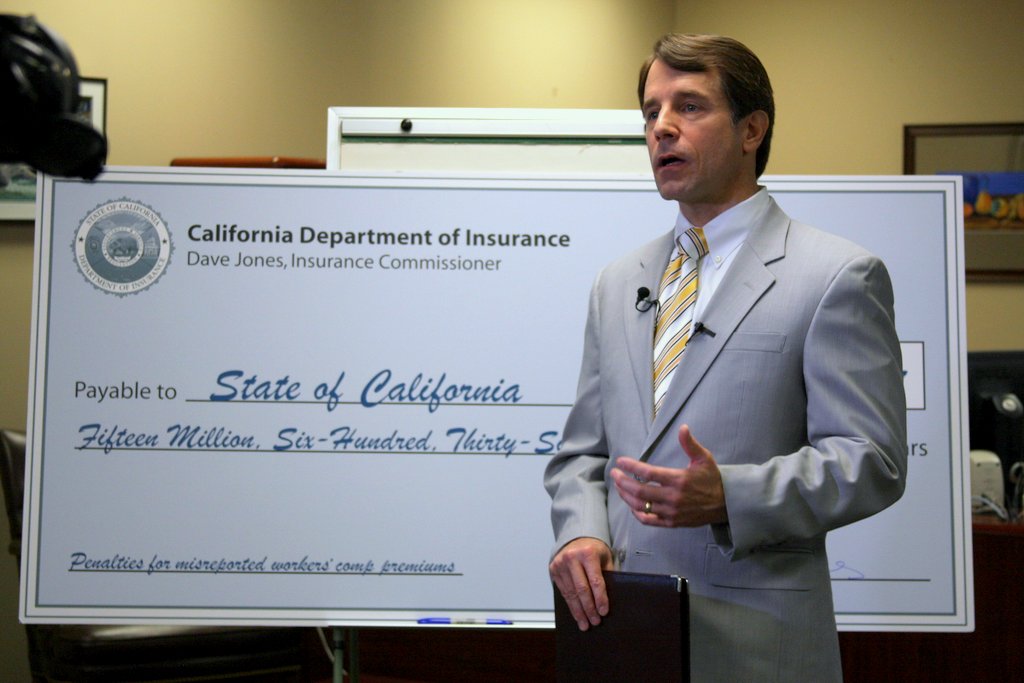 Insurance Commissioner Dave Jones in Sacramento, CA.
---

The California Department of Insurance, established in 1868, is the largest consumer protection agency in California. Insurers collect $310 billion in premiums annually in California. Since 2011 the California Department of Insurance received more than 1,000,000 calls from consumers and helped recover over $469 million in claims and premiums. Please visit the Department of Insurance website at www.insurance.ca.gov. Non-media inquiries should be directed to the Consumer Hotline at 800.927.4357. Telecommunications Devices for the Deaf (TDD), please dial 800.482.4833.