News: 2009 Press Release
For Release: March 30, 2009
Media Calls Only: 916-492-3566
Commissioner Poizner Announces Three Family Members Charged in Staged Auto Theft Scam in Fresno
Insurance Commissioner Steve Poizner today announced that Edna Mancillas, 67, and her two nephews, Gilbert Blancas, 20; and Ricardo Blancas, 23, were charged on Friday with involvement in a staged auto theft. All three suspects were charged with felony insurance fraud. In addition, Gilbert Blancas was charged with one misdemeanor count of falsely reporting a criminal offense. Ricardo Blancas was charged with a felony count of assault with a deadly weapon.
"Attempting to cover up a crime by committing another crime will not pay off for anyone," said Commissioner Poizner. "If you break the law, we will find you, we will prosecute you and we will put you in jail."
According to CDI detectives, Ricardo Blancas was involved in a hit and run accident on January 1, 2009. An investigation by the Fresno Police Department revealed that Ricardo, who was allegedly intoxicated, had purportedly followed a woman victim for several miles, and repeatedly rammed his own vehicle into the back of the victim's car. The woman called 911 during the course of this incident. Before police arrived, she stopped her car to seek assistance from a security guard. At that point, Ricardo allegedly rammed his car into the victim's vehicle again, rendering her unconscious. Ricardo then allegedly fled the scene.
CDI detectives discovered that Edna Mancillas and Gilbert Blancas had filed a false vehicle theft report with the Fresno Police Department within hours after the ramming incident. Mancillas then filed a false insurance claim supported by facts submitted by Ricardo and Gilbert Blancas. An anonymous tip helped detectives discover that the vehicle had not been stolen.
If convicted, each suspect could face up to five years in state prison and/or a fine of $50,000 for each count, plus restitution.
The Fresno County District Attorney's Office prosecuted this case.
Commissioner Poizner oversees sixteen CDI Enforcement Branch regional offices throughout the state. Close to 1900 insurance fraud-related arrests have been made by the Department of Insurance's Enforcement Branch since Commissioner Poizner took office in 2007 - more arrests than have been made during any other two year period, under any previous insurance commissioner.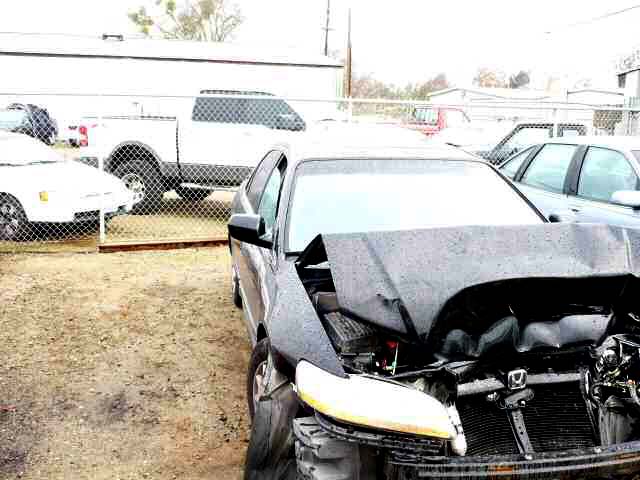 ###
Please visit the Department of Insurance Web site at www.insurance.ca.gov. Non media inquiries should be directed to the Consumer Hotline at 800.927.HELP. Callers from out of state, please dial 213.897.8921. Telecommunications Devices for the Deaf (TDD), please dial 800.482.4833.
If you are a member of the public wishing information, please visit our Consumer Services.