Floods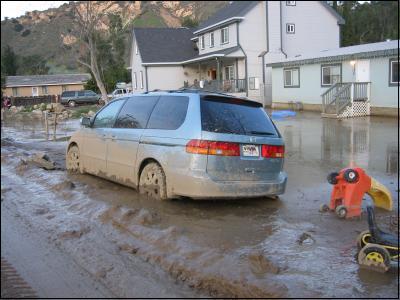 (FEMA/John Shea)
Mitigation and Safety:
The following links provide a host of information on what to do before, during, and after a flood to keep your family safe and your home and other personal possessions protected.
Media:
Multimedia displaying the costs, dangers, and causes of small to large amounts of flooding.
Flood Insurance:
Find out more information on the federally run National Flood Insurance Program (NFIP) that is recommended for all and required of many. Flooding is the nation's #1 natural disaster with 90% of all disasters containing some degree of flooding. Don't wait to the last minute to purchase. Besides a few exceptions, which usually involve an existing policy, there is a 30-day waiting period before flood insurance takes effect.
Flood Risk:
Get an estimate of your flood risk levels based on the location of your home.
Myth of the 100 Year Flood:
This is actually a flood with a 1% chance of occurring every year, not just once every 100 years. In fact, there is a 26% of a flood during the typical 30 year mortgage on a home.